Choose the right size ChinStrap
Generally, the size of your ChinStrap will be the same as your helmet size. For example, if you wear an Adult Medium size helmet, select our S-M ChinStrap. If you wear an Adult Large helmet, select our L-XL ChinStrap. For very small children (80lbs or below), we recommend the RX XS (extra small). For very large adults, we recommend the Victory Extra Deep L-XL. Use the helmet selector to choose and customize a compatible SportStar ChinStrap at the bottom of this page.
Custom Chinstrap RETURN POLICY
Your custom chinstrap is made to your individual specifications that you choose.
If you have any questions or concerns about the correct size or style to order, please call customer service 1-888-776-3322 or email customerservice@sportstargear.com. Please include the size of your helmet and chinstrap along with pictures of yourself wearing the helmet strapped up from various angles.
How to Fit your ChinStrap—Video
Watch this video to see a professional college equipment manager walk you through the process of fitting your ChinStrap.
How to Get the Right Size & Fit Your ChinStrap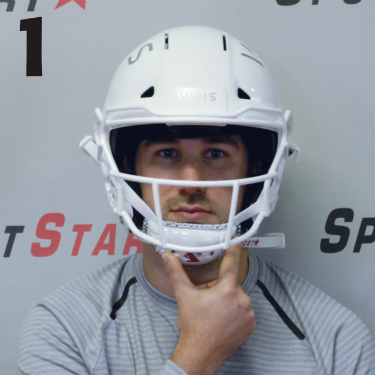 Step 1:
Have player firmly hold chinstrap centered on his chin.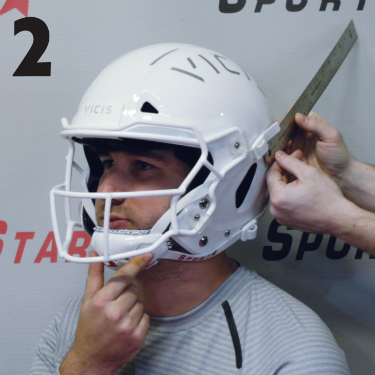 Step 2:
Adjust and fasten top straps first. Slide the buckles to line up with the snap post on the helmet. Measure to make certain that the buckles are the same distance from the end of the strap on both sides.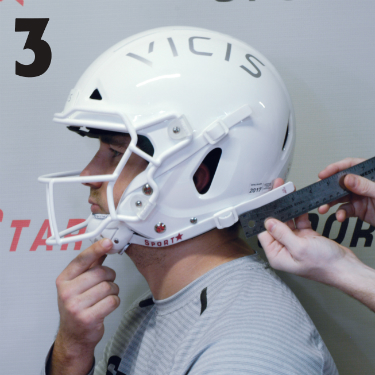 Step 3:
Adjust the bottom straps by repeating Step 2.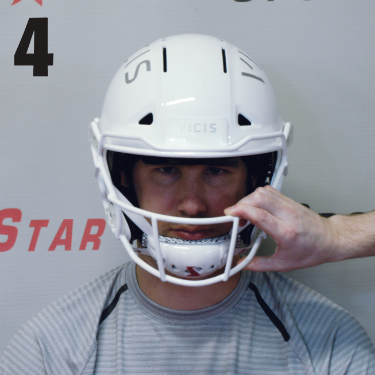 Step 4:
Check fit by holding helmet by face mask and attempting to move helmet side to side then up and down. There should be no sliding or movement of the helmet. Fit should be snug with equal pressure on both sides of chin.
How to Install SportStar ChinStrap on Xenith Helmet—Video
Watch this video to see how to install our Victory chinstrap with D-Rings on a Xenith helmet.
Customize Your SportStar ChinStrap!
CLICK THE PICTURE OF YOUR HELMET TO SEE
WHICH CHINSTRAPS ARE COMPATIBLE
SELECT CONNECTION
SELECT RATCHET STRAP COLOR
SELECT FLEX ADAPTERS
SELECT CAM-LOC™ STRAP TYPE
SELECT STRAP TYPE
SELECT STRAP TYPE
SELECT CHINSTRAP
SELECT SIZE
SELECT FOAM