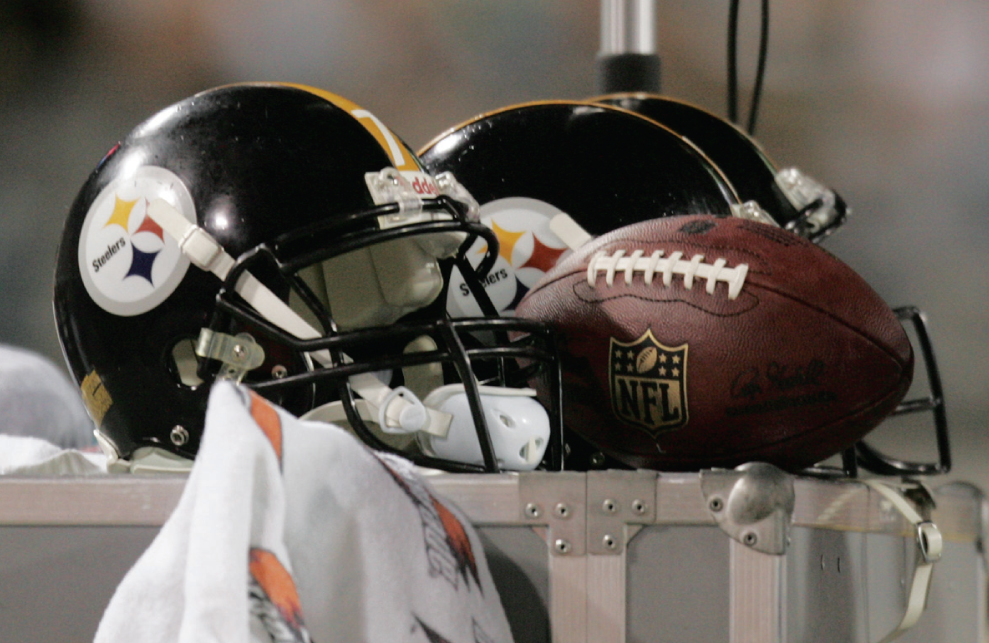 Testimonials from the Trenches
See what our customers have to say about us in these unpaid testimonials. These are people who do the tough jobs every day. We do not pay anyone to use our products or to endorse us.

Love SportStar products? Want to let everybody know? Drop us an email with your testimonial, name, job title/organization and (if you like) a high resolution picture as well. You could be here!

Please note that these are the person's own opinions and that they do not represent an endorsement by any league, team, school or organization.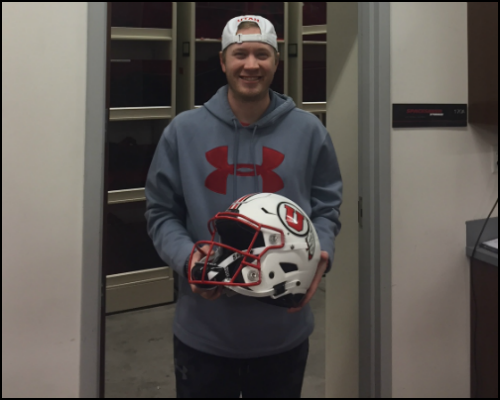 "SportStar chinstraps are my choice when it comes to safety because they deliver the best and most secure fit. They are also more durable and last much longer than other companies' chinstraps. I can't recall the last time or if we have ever had a SportStar chinstrap break."
Cody Heidbreder
Director of Football Equipment Operations
University of Utah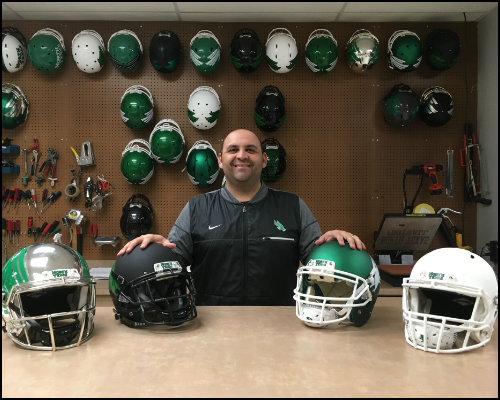 "As an equipment manager, I look for gear and accessories that deliver safety, quality, and performance. From chinstraps to eye black, I count on SportStar."
Mike Villa
Assistant Athletics Director, Equipment Services
University of North Texas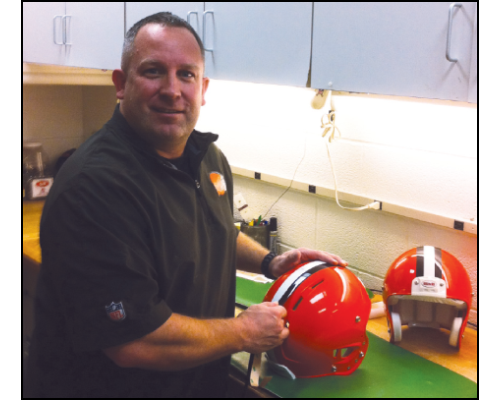 "The Cleveland Browns have a long tradition of a clean helmet design with the Browns' distinctive stripes. We trust our stripes to SportStar. They go on easily and don't leave a sticky residue when we take them off. We also trust SportStar chinstraps and helmet hardware. SportStar is committed to quality, service and safety."
Jim "Jimmy Mac" McLaughlin
Assistant Equipment Manager
Cleveland Browns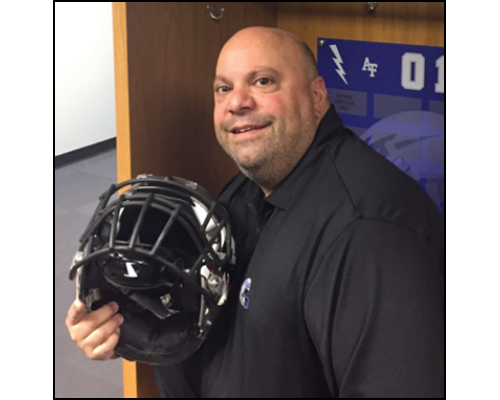 "We're all about protection at Air Force Athletics. Our athletes will protect our nation in the air. SportStar will protect them on the field."
Dan Siermine
Associate Athletic Director, Equipment
Air Force Academy Athletic Corporation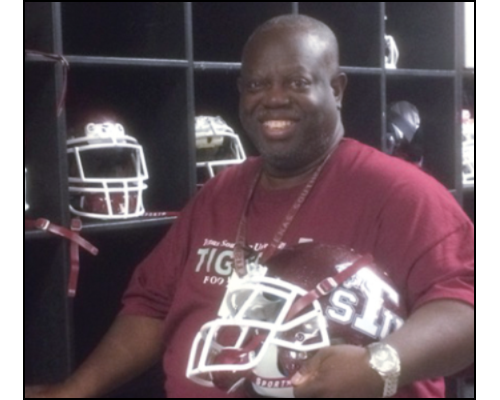 "Player safety is my job. Players and coaches count on me and I know that I can count on SportStar."
Eddie Davis
Equipment Manager
Texas Southern University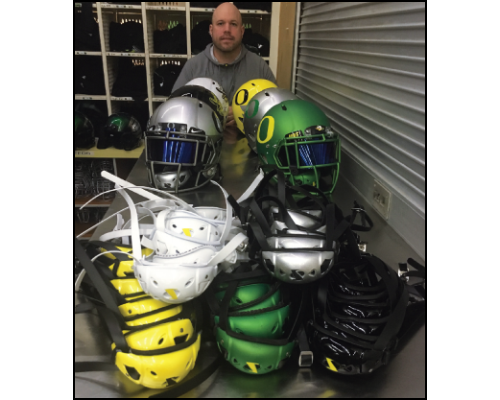 "Nobody knows and cares more about ChinStraps than SportStar...absolutely the best gear with service to match!"
Kenny Farr
Football Equipment Administrator
University of Oregon
"As an equipment manager, we are always looking for ways to put our athletes in equipment that is safe and comfortable. SportStar chinstraps deliver that with the durability to last them their whole career. Along with the great products, SportStar offers great customer service!"
Tim "Slim" Seyfang (left)
Nolan Mathur (right)
Student Equipment Managers
University at Buffalo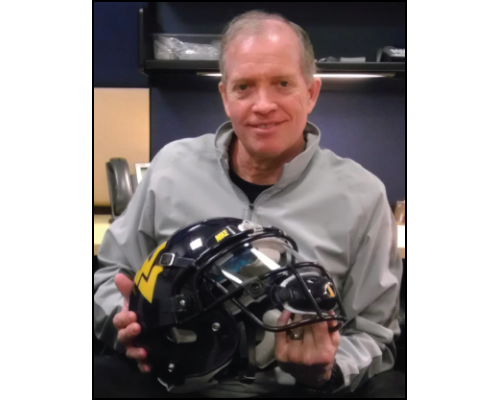 "I've been equipment manager for the West Virginia University football program for over 20 years. One of the best decisions I ever made was to switch to SportStar ChinStraps and Snaps. Their safety, quality and durability are second to none!"
Dan Nehlen
Head Equipment Manager
West Virginia University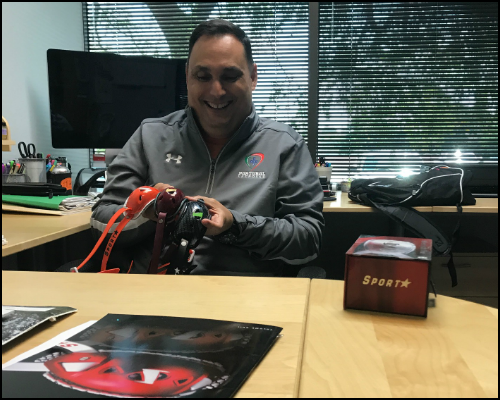 "I've been playing/coaching lacrosse for over 30+ years. SportStar has by far the best performing, most comfortable, most protective chinstrap on the market. I have been using them for several years now and recommend them to all my players getting a new helmet."
Coach Matthew Carr, PhD
St. Pius X High School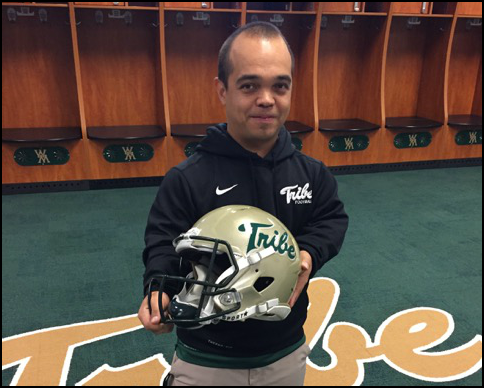 "Once I fit a freshman in a SportStar Chinstrap, it literally lasts him his whole career here at William and Mary. I buy the best quality to save money, which allows me to do more customization on my gear."
Shane Vernarsky
Head Athletics Equipment Manager
William & Mary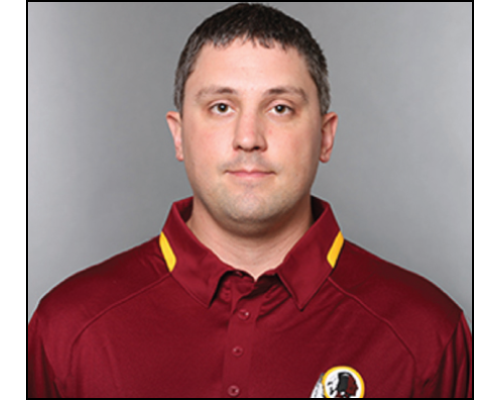 "When I was in charge of ordering equipment in the NFL, I always wanted the safest and best gear and SportStar delivered. Lab results tell the story and on-field performance backs it up."
Scott Rotier
Former Equipment Man
Washington Redskins and San Francisco 49er's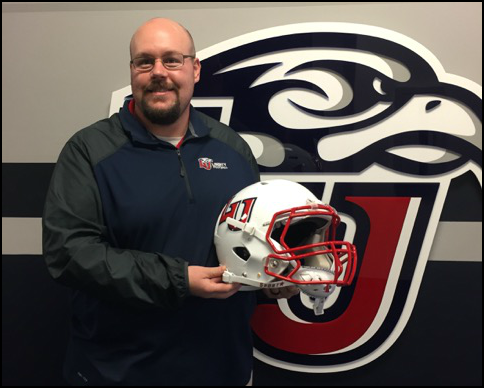 "As an equipment manager, the safety aspect caught my eye after watching the Drop Test Video. Player wise, they love the comfort and security of the chinstrap. It doesn't slide around on their face."
Chris Dunfee
Head Athletics Equipment Manager
Liberty University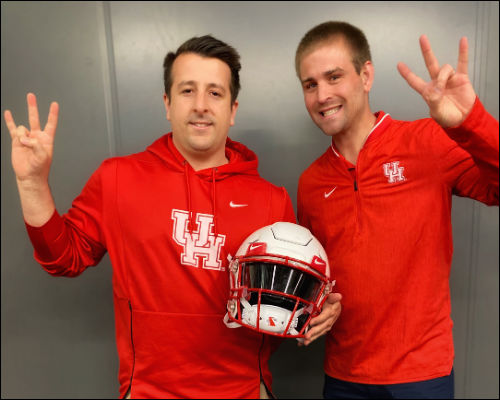 "As equipment managers, our athletes' safety is our number one priority at the University of Houston. SportStar has a track record of producing products that lead the way in quality and durability. Our players love them and feel like they perform their best when wearing a SportStar chinstrap."
Adam Braun (Left)
Director of Equipment Operations – Football
Dan Matthiesen (Right)
Asst. Athletics Director for Equip. Operations
University of Houston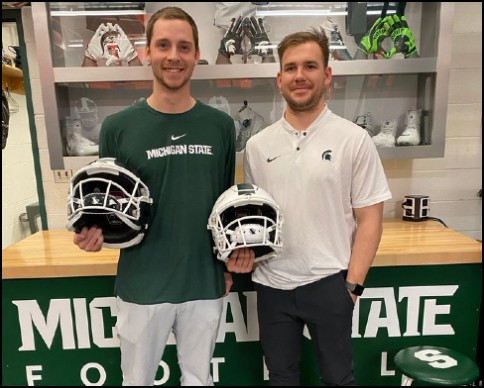 "We have been putting our players in SportStar chinstraps for years. The durability and safety for the athletes play a big part in why we use SportStar gear. We also like the great customer service we receive and the low maintenance required due to the high quality of their products."
Dan Kalchik (Left)
Assistant Football Equipment Manager
Andrew Kolpacki (Right)
Head Football Equipment Manager
Michigan State University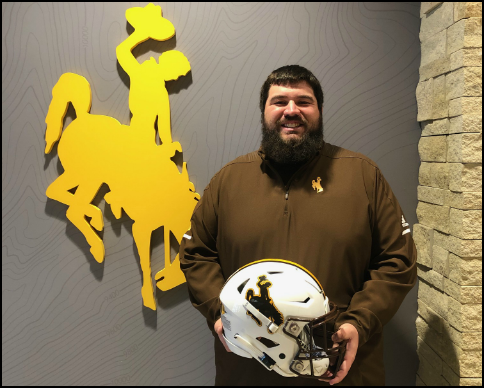 "We use SportStar because of its superior safety and durability. The durability they provide is an economical option to keep players in what fits best and protects them year after year."
JD Jordan
Football Equipment Supervisor
University of Wyoming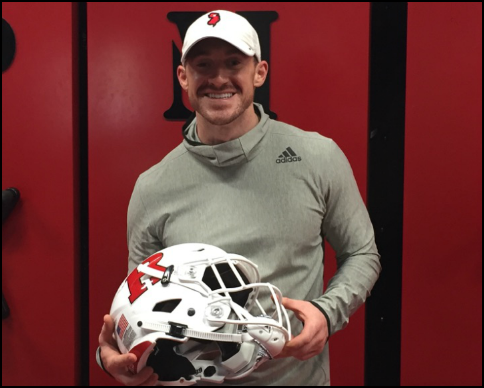 "At Rutgers we take care of our athletes and offer them the best in everything we do here. SportStar provides our equipment staff and our players with the necessary safety and security to perform. Wearing the best gear allows our team to play their best."
Stephen Hale
Asst. Director of Football Operations - Equipment
Rutgers University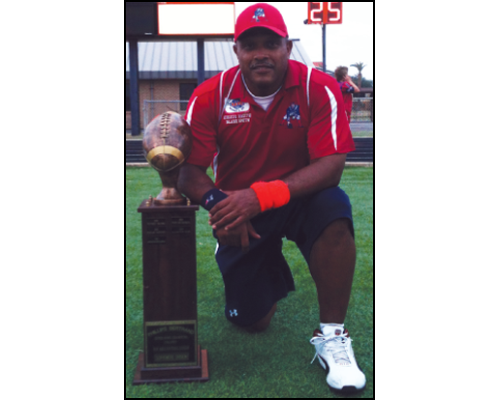 "We use SportStar's awards to motivate and make the game more fun for our players. We also use SportStar chinstraps to make the game safer for them. SportStar gives our kids the winning edge."
Blane Smith
Athletic Director
Pearland Patriots Youth Football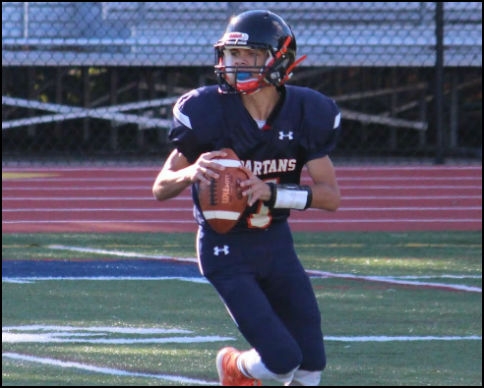 "Being a football mom is not for the faint of heart. The thing that helps calm my nerves the most is knowing that my boys have some of the best and safest equipment available. From helmets, to shoulder pads, to cleats. Chinstraps are no exception! Which is why No. 1's chinstrap of choice when playing football is a SportStar." Read more...
Vanessa
Confessions of a Sports Mama Blog